Scarlet Road School Takeover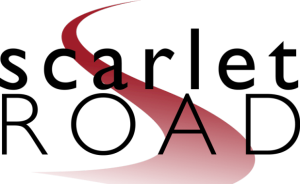 Scarlet Road School Takeover Details:

Beginning the week of April 29th, Alison Forsyth with the Scarlet Road organization will be in our building presenting preventative education to our students around the issues of human trafficking and sexual exploitation. These presentations will occur in grade level groups on Tuesday, April 30th and Tuesday, May 7th, and will cover a broad range of topics with a focus on healthy relationships and digital safety. As their site states, "Through our Outreach program our one-of-a-kind survivor-led education curriculum is taught in local high schools and to high risk populations throughout the Peninsula, offering a safe and effective avenue for youth to engage and seek support." (https://scarletroad.org/about/programs/)  We are always looking for ways in which to empower our students in- and outside of school and are excited to provide this educational opportunity! Click here for a brief overview of the topics covered in this training. In addition, the full curriculum is available in our counseling office for preview by parents and guardians. If, for any reason, you do not wish for your student to attend one of these presentations and would like to opt-out, please contact Jenna Bates via email (batesj@psd401.net) or phone (253.530.1732).